Should I Sell My Home During The Winter?
We're getting close to the end of the year, which begs the question of whether it's worthwhile trying to sell your home now. Is it a waste of time? Will it sit on the market and become stale? Should you take your house off the market for the holidays? Will the Northern KY home selling market be better for sellers in 2016?

I can say with confidence that 2015 appears to be a record breaking year – at least in terms of the last 3 or 4 years anyway! All major indices – appear to be tracking positively!
UNITS SOLD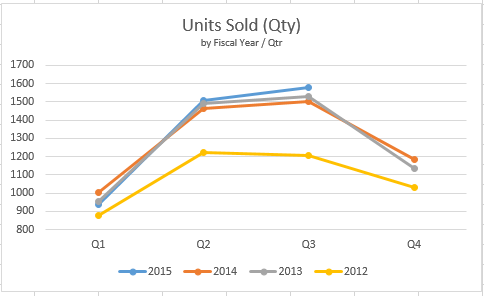 Northern KY MLS Sold Units, albeit by a slim margin, reached a 4 year high during Q3/2015 of 1577 units sold,

contrasted with 1505 units sold in Q3 2014.

AVERAGE SOLD PRICE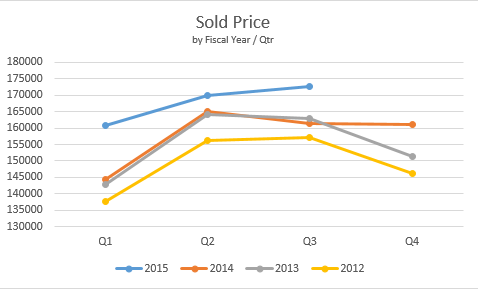 Total Sales for the Q3 was $272,219,394 resulting in an Average Sales Price of $172,618. 2014 Q3 Average Sales Price was $161,410 (an increase of over $10K)
LIST PRICE TO SALES PRICE RATIO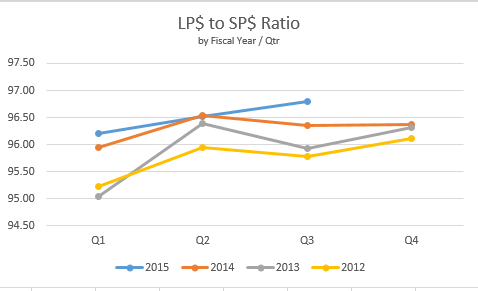 List Price to Sales Price Ratio – an indication a meeting of the minds between Buyer and Seller – continues to trend upward at 96.79%




MARKET TIME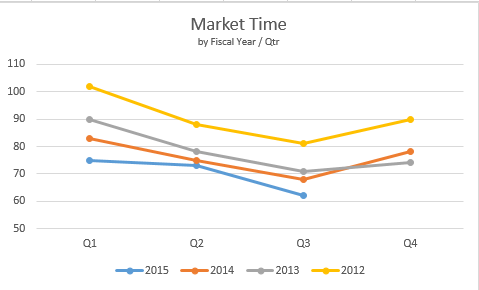 Sales Days On Market continues to shrink. Currently Days On Market is just 62 days. 2014 Q3 was 68 days (nearly 10% reduction).
So. Less Time On Market. Higher Sales Prices, and Higher List Price To Sales Price Ratios. And, to top it off, more Units Sold.
Sounds like a great time to sell, huh? But what other indicators might we take a look at before you decide to list your Northern KY home for sell during the off-season?
ABSORPTION RATE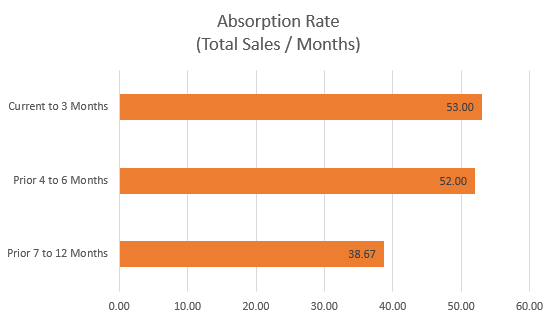 Absorption Rate (Total Sales / by Months) tells us how quickly inventory is moving. The current point of 53 Settled Sales (Closings) is a 12-Month high.
MONTHS OF HOUSING SUPPLY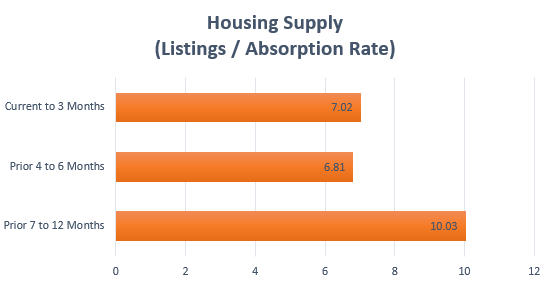 Northern KY MLS Days On Market (Q3/2015)

Housing Supply, at 7.02 months, is inching upward a bit from 4 to 6 months prior (6.81) months, but is still down from the 12-month high of 10.03 months


COMPARABLE ACTIVE LISTINGS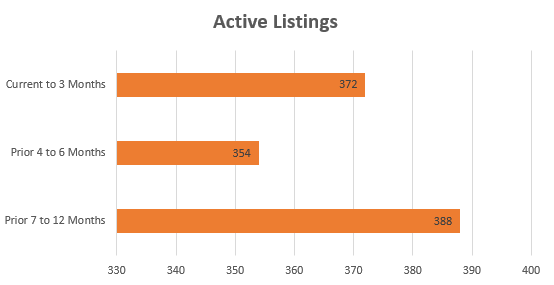 Over the current 3 month period there are 372 active listings. A low point was reached 4 to 6 months prior (354 units) and remains down for the year from a 12-month high of 388 units.
Multiple indications compiled directly form the Northern KY MLS data that seems to point to the fact that now is, indeed, a good time to sell your home.
The question of whether to sell your home during the winter boils down to two things:
YOU – Are you emotionally prepared to sell? Selling is a challenge for most sellers. Selling during the holidays can add a level of complexity and stress that some Sellers would rather avoid – AT ANY COST!
YOUR PROPERTY – What's the condition of your home? Is it ready for the market? The most salable homes are those that are in move-in condition.
Before racing to the hardware store, ask your Realtor about how much competition there would be for your home if you put it on the market before the holidays. Some areas of Northern KY are shy on inventory of good homes on the market. If so, now could be a good time to sell.
Check out my FREE Report, 7 Seller Tips, for my thoughts on how you can ensure you and your home are ready to go!

FINAL ANALYSIS: The supply/demand ratio plays a significant role in the health of a local real estate market. No matter what is said about the housing market nationally, it's the local picture that tells the tale in terms of the possibility of selling your home at any given time.
Most sellers don't put their homes on the market during the last or first couple of months of the year. The inventory of homes for sale tends to dwindle during the winter months. Interest rates are low. So, if there are buyers in your local market, you may be at an advantage selling when most sellers are waiting.
Some sellers feel that if they've waited this long to sell, they should put the process on hold until spring and get the house ready in the meantime. Certainly, it's not a good idea to put your house on the market until it looks great. But if you and your house are ready to sell, move ahead.
The market in general tends to slow down over the holidays. But rather than pull your house off the market and miss a likely prospect, change the showing procedure to require advance notice. And enjoy your holidays. A sale before year end could be a great holiday gift.
References:
The Huffington Post: "How To Prep Your Home For A Winter Sale In One Weekend"
US News and World Report: "13 Tips That Will Heat Up Your Winter Home Sale"
If you'd like to check the price of your home right now, use our Smart Price Tool.
If you have any questions about this information feel free to reach out.
We're here to help.